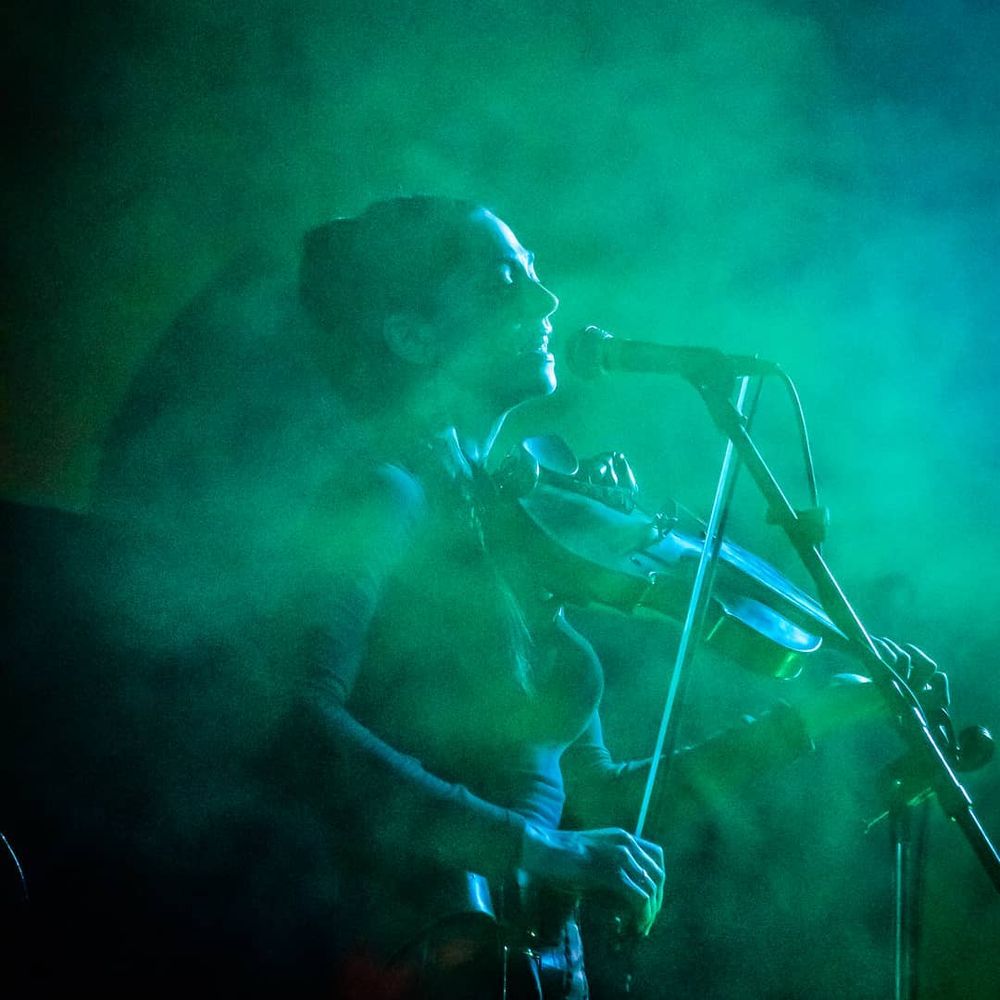 JoSö
/VIOLINistic-Singer-Songwriter/
'JoSö' is a new violinistic-singer-songwriter project created by Alaskan violinist Johanna Sö. When stages were shut down around the world, a previously touring instrumentalist suddenly found an inner songwriter, and what resulted is the emergence of an orchestral-pop vibe with an expressive voice, ready to reveal a musical art project self described as a "compelling-sonic-hug" for its listeners. 
 
Influenced by her decades of classical training, Sö has become known for her diverse and soulful improvisations, and for crafting melodies that produce an emotional and captivating experience. Sö has always felt a connection to the art of improvisation and has made it a personal pursuit to experience music from many different cultures and genres - which resulted in a varied performance career. Her most recent public work has been as an internationally touring fiddler with the celtic folk-rock band The Town Pants. 
 
Sö's performance resume includes work with many acclaimed artists, including Grammy Award winning Portugal. The Man, the Grammy Nominated band Gungor, critically acclaimed Singer-Songwriter Joy Ike, and the touring collective The Brilliance. As a soloist armed with a loop pedal, Sö has performed at Pittsburgh's Three Rivers Arts Festival, and has opened for the brass quartet The Westerlies. Sö has also contributed recorded work to the albums of various independent artists, notably Guy Russo (singer-songwriter, Pittsburgh) and Combine The Victorious (trip-hop duo, Vancouver).  
 
As an orchestral musician, Sö performed at Carnegie Hall under the baton of Keith Lockhart, and has shared a stage with violin prodigy Midori. Sö studied with Andres Cardenes, the former concert-master of the Pittsburgh Symphony Orchestra. After completing her degree in Violin Performance and Anthropology at Carnegie Mellon University, Sö continued her post-graduate violin study through a two year mentorship with Pittsburgh Symphony violinist Lorien Hart.
 
With a background in Music Education K-12, and as a Suzuki trained pedagogue, Sö has spent over a decade teaching young musicians. While maintaining an active performance career, it has always been a priority in her life to pass on the musical traditions that were shared with her by many wonderful mentors and teachers.
 
You can hear two of Sö's original instrumental compositions (Resilience and The Long Way Back) featured on the album Something To Say - released by The Town Pants in 2018.